Call Zebra broken car collection for Free Car Removal Today
When you want to find the best car removal company in NZ, you'll call Zebra broken car collection in Auckland. We will provide you with a top cash price quote for your old, unwanted car, and we'll remove it for free. Zebra broken car collection service a large area of NZ, including Northland, Auckland, Bay of Plenty and Waikato.
So how did we become a leader in the car removal industry?
100% Free Car Removal Services
Many people don't have their cars removed because they believe they have to pay a fee to cash for cars companies. Some places do charge their customers a fee or towing charge to remove their car. With us, you don't pay us anything, since we offer 100% free cash for cars removal service.
Customer Satisfaction Guarantee
Our team of drivers is professional, safety-driven, and clean, and they will do everything in their power to make sure you are completely satisfied with our car removal services before we leave. We have been in the cash for cars removal business since 2001, and our goal is to keep you a customer for life.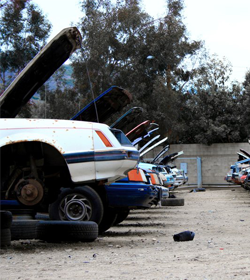 Accept Cars in Any Condition
If you are worried that we are not going to accept your rusted, broken car with missing parts, you need to think again. At Zebra broken car collection in Auckland, we accept vehicles in all conditions and we pay top cash prices for them! Your car can be missing parts, an engine, or even its tires, and we'll still take it off your hands.
Environmentally Conscious
At Zebra broken car collection in Auckland, we do our part for the environment by safely recycling every part of the car. We'll remove all fluids, recycle usable parts, and recycle the metal for reuse. You can trust our Kiwi owned and operated business when we say we recycle every part of the car we mean it.
Ready to earn cash for cars and to have that ugly car removed off your property? Contact us today on Central North Island & Auckland 0800 005500 | Northland 0800 262263