Do you want to save money on car parts and don't mind doing it yourself? Then Zebra Broken Car Collection is the place you need to go, we have a huge selection of cars, vans and utes, all makes, all models that you can pick a part, or heaps of parts off! It's only $2.00 cash to get in and the prices are CHEAP, CHEAP. Bring your own tools and get a real car parts bargain today!
70% of our cars at Manukau are IN DOORS so you don't get wet or sunburned
New cars for parts arrive daily so keep coming back!
Great location right by the south western motorway in Manukau
Easy access in Kamo Whangarei
Lots of off street parking
Friendly staff
Best prices for car parts!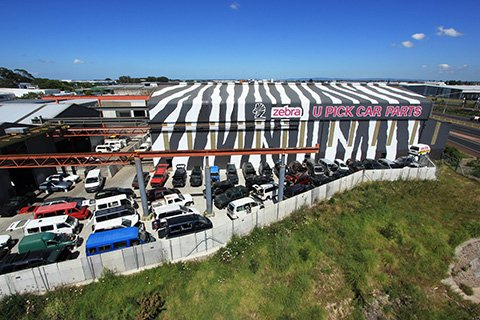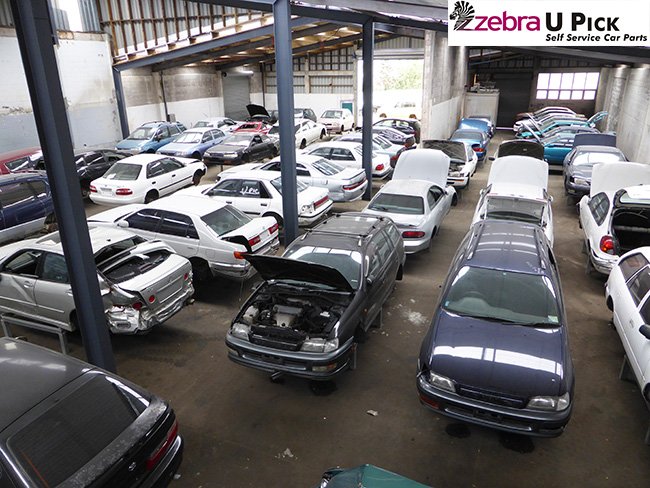 We currently have two big easy to find yards, one in 
Auckland
 and one in 
Whangarei
. Zebra Broken Car Collection is the best choice if you want to buy cheap car parts and are not afraid of getting your hands dirty removing your own car parts as we are self service used auto parts business.. don't forget to bring your tools, we do have an entry fee but its only it's only 
$2.00
 per person to get into Zebra parts!
Because we are a self service pick your own parts yard we need to keep our costs down so we don't have a phone number, we sell so many cheap car parts off our hundreds of cars that phoning us to ask if we had something would be a waste of your time… we simply could not tell you if we had the part you require on the cars we have because there are just too many cars for us to remember what has been sold off each one! We have hundreds of damaged & unwanted cars, utes and vans just waiting to be stripped of their good parts. It does not matter what part you want to pick or pull off from a piece of rubber to a complete engine we probably have just the cheap parts you need on one of our hundreds of scrap parts vehicles, just look at our current stock list to get an idea of the types and models of vehicles we have. What makes us your best choice for picking your own parts at cheap wholesale prices is that 70% of our vehicles are under cover, so rain or shine you can come in and get a really great Zebra Broken Car Collection cheap car parts deal! Of course there has to be some yard rules when you are picking your own parts, here are some of the more important ones but you can see them all when you come to visit us at 9 Mana Place Manukau Auckland or at 34 Winger cres Kamo,Whangarei. CURRENT STOCK      PARTS PRICELIST      OUR LOCATION
Do you want to SELL YOUR CAR? we pay CASH so click here for more information